At Parishram We Believe, "We can't Teach U, Hum Kya aapko koi bhi nhi Padha Sakta"
YES its true, If you don't have that Passion, Goal, Hunger to achieve something in our life then you are not meant to an PARISHRAMian.. We go with our Name "PARISHRAM".
Stage I: Understanding Potential of Students: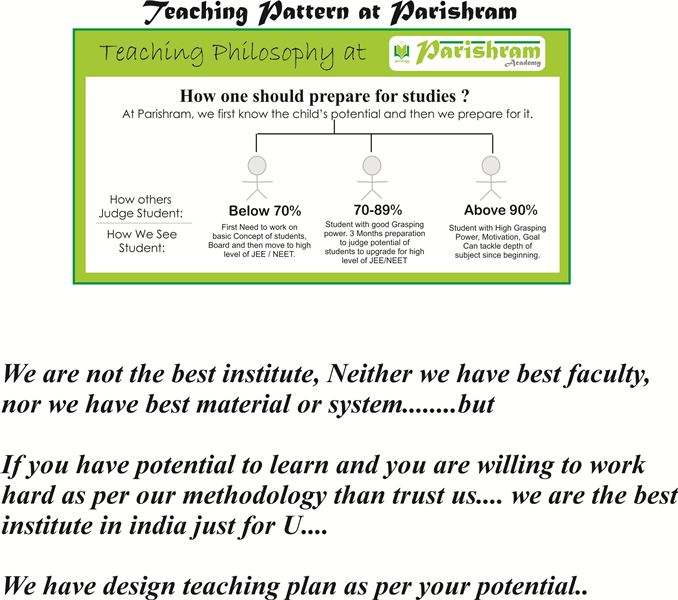 ---
We would like to tell you that Parishram Academy is a Part of Parishram Publications so we are content developer first and then we are classes. As a content developer we have to cater need of every group of students whether it's 95% or 85% or 70% or 60% or so on. Our Team constantly develops the plan for the Teaching as per their potential but whatever may be our teaching plan we always stick to basic. We request all Aspirants to visit our center for counseling for more details regarding our courses before taking admission in any other coaching classes.
---
AT PARISHRAM WE HAVE DIFFERENT TEACHING PLANS FOR DIFFERENT COURSES.